I have been with Mario since the beginning of my transformation over 4 years ago. I start my daily regime every morning at 5am which includes cardio and weight lifting. At the age of 62, the doctors tell me I have the heart of an athlete! How could this happen to me? The answer is simple.... it's The Mayor of Fitness! Mario trains me once a week and provides the knowledge, insight and inspiration to craft my new lifestyle......he's the best!
Training with Mario helped me significantly with my life.
1) He is very knowledgeable regarding exercise. He is very good at assessing your body and explaining what you need to improve on and very helpful as someone who can tell you when you are doing an exercise incorrectly.
2) Mario is also very knowledgeable regarding diet and gives great advise on what you should and shouldn't eat whether you are trying to gain muscle or lose fat. He knows his stuff.
3) Lastly he is a genuine guy who really wants to help you reach your goals. He is not just a trainer. He is a life coach. I highly recommend Mario to anybody who wants help reaching their fitness goal, whatever that goal may be. He deserves his title as the mayor of fitness!!!
Being on Mario's program was a great experience. The program helped me become stronger and stick to a routine which, with Mario's coaching kept me accountable to my diet in my workout plan. The hardworking was all worth the amazing results. I would highly recommend Mario Riveira also known as the mayor fitness. His program and app kept it simple and easy to track my progress and keep in touch with my trainer. Thanks again
Mario is a top notch motivator and trainer. His sessions are not only effective, but also fun (in a kick your butt, get your money's worth kind of way!). He's not just one of those trainers that flows in and out of your life to collect a paycheck. He actually cares and holds his clients accountable to ensure they hit their goals. I know he puts a lot of time and thought into customizing his sessions for each client's personality and health needs. From fitness races to wedding shape, he's helped me hit many of my fitness and healthy eating goals over the past few years. Mario rocks!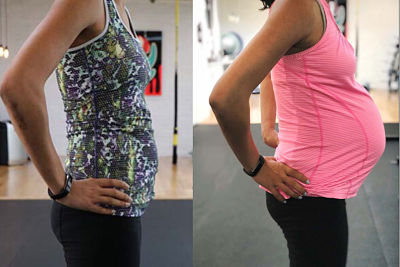 Mario is the best! He brings a focus on a total body fitness, mixing it up with strength, cardio, balance, and coordination. He's one of those trainers that recognizes everyone's body is different, and customizes to what works for you.
He's also really creative, so the workouts are constantly evolving and remain interesting.They're hard without being soul-crushing. I've seen amazing results and feel much stronger and fitter. And brownie points for being one of the warmest, most positive people out there meaning a workout with Mario is a pick me up on a lot of levels. He knows his stuff!
View More Online Testimonials